Featured Film: Fences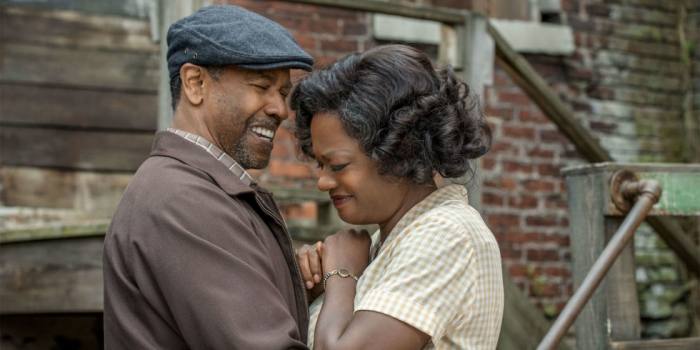 Film Screenings / Bookings
Sorry, we do not currently have any screenings planned for this film, keep checking back for more information or follow us on Facebook.
Due to changes made by our ticketing software providers to our seat booking system we would like to advise you of the new colour scheme for booking tickets:

Seats Available Dark Turquoise Sold Seats Light Grey
Genre: Drama
Distributor: Paramount Pictures
Rating: 12A
Advisory: Outdated Use Of Racist Language
Duration: 2 hrs 19 mins
Film Format: 2D Digital
Synopsis
An African American father struggles with race relations in the United States while trying to raise his family in the 1950s and coming to terms with the events of his life. Fences is the story of Troy Maxson, a mid-century Pittsburgh sanitation worker who once dreamed of a baseball career, but was too old when the major leagues began admitting black players. He tries to be a good husband and father, but his lost dream of glory eats at him, and causes him to make a decision that threatens to tear his family apart.