Featured Film: The Hippopotamus + Q&A with Stephen Fry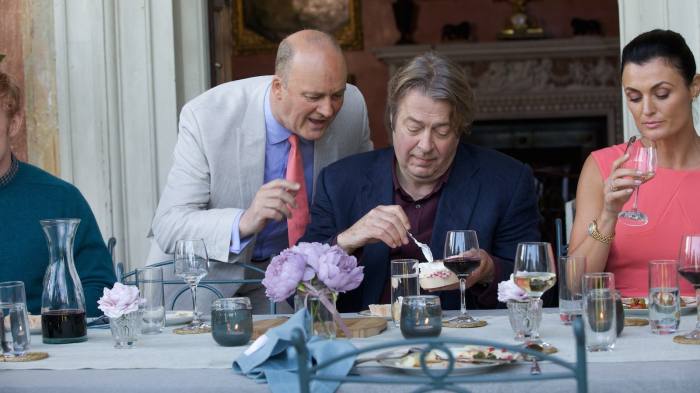 Film Screenings / Bookings
To book a showing, simply click on your preferred time.
Tickets not yet available Tickets available to buy
Genre: Alternative Content
Distributor: Miracle Comms
Rating: 15
Advisory: -
Duration: 1 hr 29 mins
Film Format: 2D Digital
Synopsis
Join us for a special Q&A screening of The Hippopotamus with Stephen Fry, cast and film-makers live by satellite from the Hay Festival. When disgraced theatre-critic and poet, Ted Wallace, is fired from his job, he is asked to investigate the mystery of so-called miracle healings at Swafford Hall, where he is godson to youngest child, David. His natural cynicism makes him the ideal candidate to get to the bottom of what's going on, as well as some good whisky bottles, in this hilarious tale based on Stephen Fry's seminal novel.